Internet on the Go: NetZero 4G Hotspot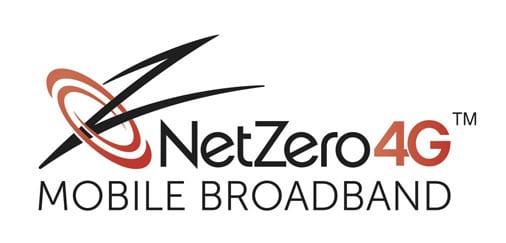 My name is Paula and I have an internet problem. I have to be connected at all times otherwise I get twitchy. I find myself (for better or worse) checking my laptop and i-phone ad nausea to see what's come in, who's doing what and what needs my attention. A lot of that has to do with the fact I am a small business owner, aka self-employed and all that jazz and being connected to the internet is a priority. Being my own boss I set my own hours and choice of work location. My work schedule is crazy nontraditional to say the least. I find myself working a few hours here, a few hours there, into the wee hours of the night, at airports, in coffee shops, in car-line, you name it. Sadly if I'm away from my house wi-fi isn't always available could be SLOWER than molasses or GASP is pay to play (looking at you hotels and airports). Pffft. What's a girl to do? Get a hotspot that's what.
I kinda squealed when I found out I'd have the opportunity to try out and review NetZero's 4G Personal Hotspot. Even for a technology challenged person like myself this was super simple to use. I was kind of sweating that I have to admit. You pretty much take it out of the box (it comes partially charged so you can get your groove on right away) and follow the instructions on the screen. If you've ever used a smart phone you can do this (or just get your child to help you they seem to be able to work anything with buttons). Everything you need to get started is right there in the box: cable, rechargeable batter, wall charger, instructions and software. Yep, they've taken all the guess work out of it. You set it up, choose your plan and bam you're in business.
A few more fun facts you will appreciate …
NetZero 4G Mobile Broadband gives you a fast, secure connection, and it is currently available in 80 cities.  Take a peek to see if you are covered, here.
The NetZero 4G Hotspot supports up to 8 simultaneous wi-fi enabled devices within 150 feet.
The NetZero 4G Hotspot is private and protected.
Choose between two speeds to surf at: lightspeed OR warp speed. Lightspeed is designed for email and web browsing with an eye towards conserving data usage. Warp speed is designed for email, web browsing and video, with an eye towards maximizing speed.  Users can toggle between the two speeds based on their needs.
With NetZero 4G Mobile Broadband, there are no contracts, commitments or overage charges. You can pick the data plan that meets your needs, starting at just $9.95 per month. You can even try the service for up to one year for FREE!* Free is good.
Have anyone on your gift list that's hard to buy for? How about a HotSpot? OR you could enter to win ONE. Yep, one lucky winner is going to get one of these to fit in their own little hot palms. Remember you can't win if you don't enter …
GIVEAWAY:
1 NetZero 4G HotSpot + 3 months platinum service (erv $300)
Baci!
Disclaimer: I am part  of the Mom It Forward blogger network. Mom It Forward and NetZero partnered in support of this campaign. NetZero compensated me for participation in this campaign. However, all thoughts and opinions are my own.